Image of the week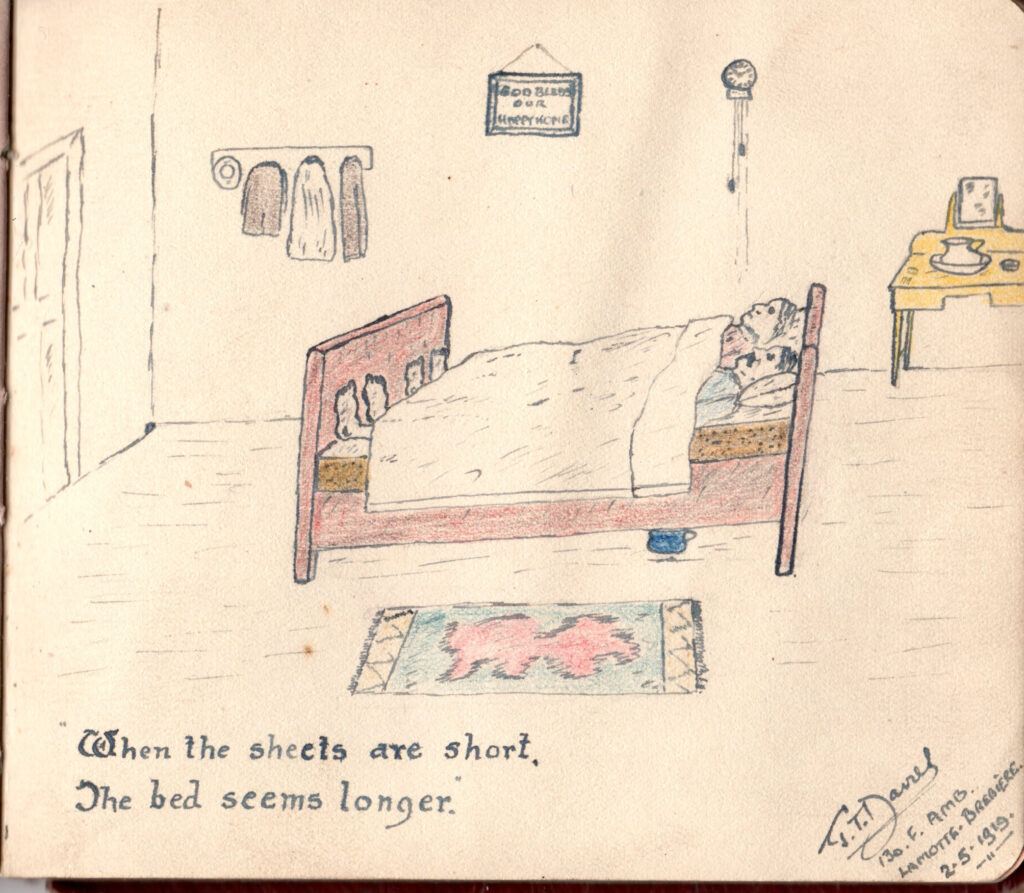 The sketch above is from a small autograph book kindly donated to us by Andy Thompson, a battlefiled guide. This little book has provided a great deal of useful information regarding the men who were still in the Unit in 1919 and also enabled us to identify a number of reinforcements to the Unit that we previously did not know about.
The Welsh at Mametz Wood 1916 – The National Service of Remembrance 2016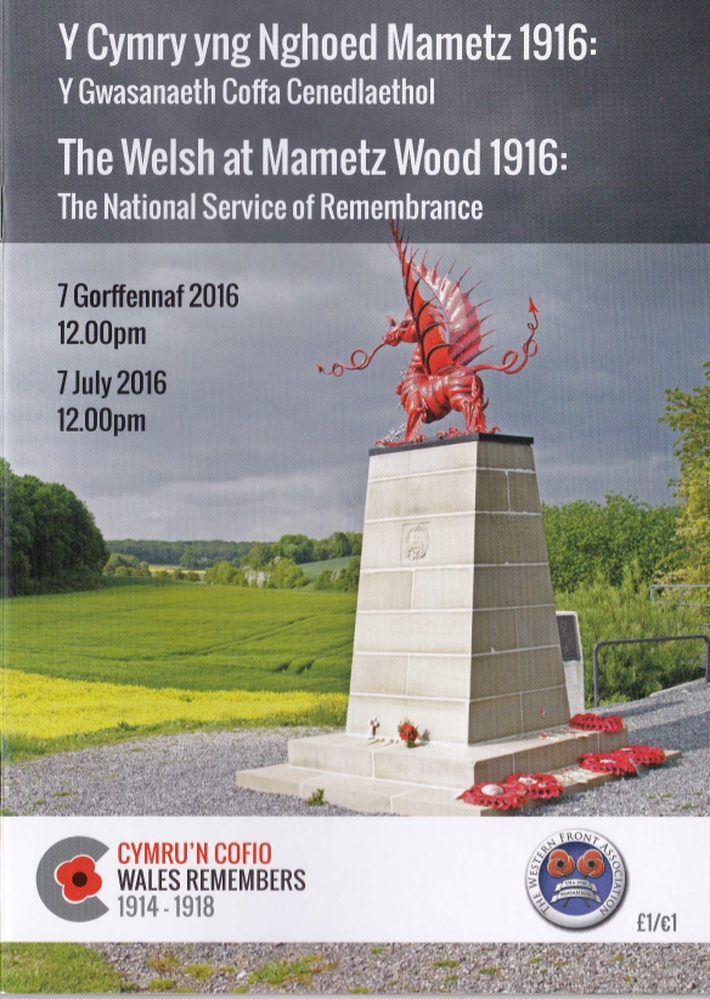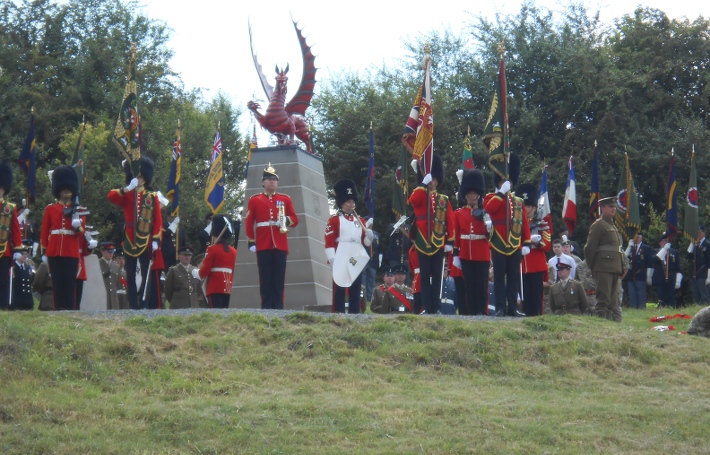 The National Service of Remembrance held at Mametz Wood on the 7th July 2016 to commemorate the 38th (Welsh) Division's sacrifice at Mametz Wood in 1916 was a truly moving event; well attended and very well organised.
This and the subsequent remembrance parades at the various military cemeteries where the fallen of the Division from this great battle are buried/remembered were all equally moving. The entire Centenary Remembrance was both truly memorable and a fitting tribute to the Officers and men of the Division. Well done the South Wales branch of the Western Front Association and especially Phil Davies, the secretary for all the effort put in to organise everything so well.
A service to commemorate the work of the 130th (St John) Field Ambulance in World War One and to rededicate the memorial plaque to the Unit was held in the St John the Baptist Church, Cardiff on Friday 24th April 2015 in the presence of HRH The Duke of Gloucester KG GCVO.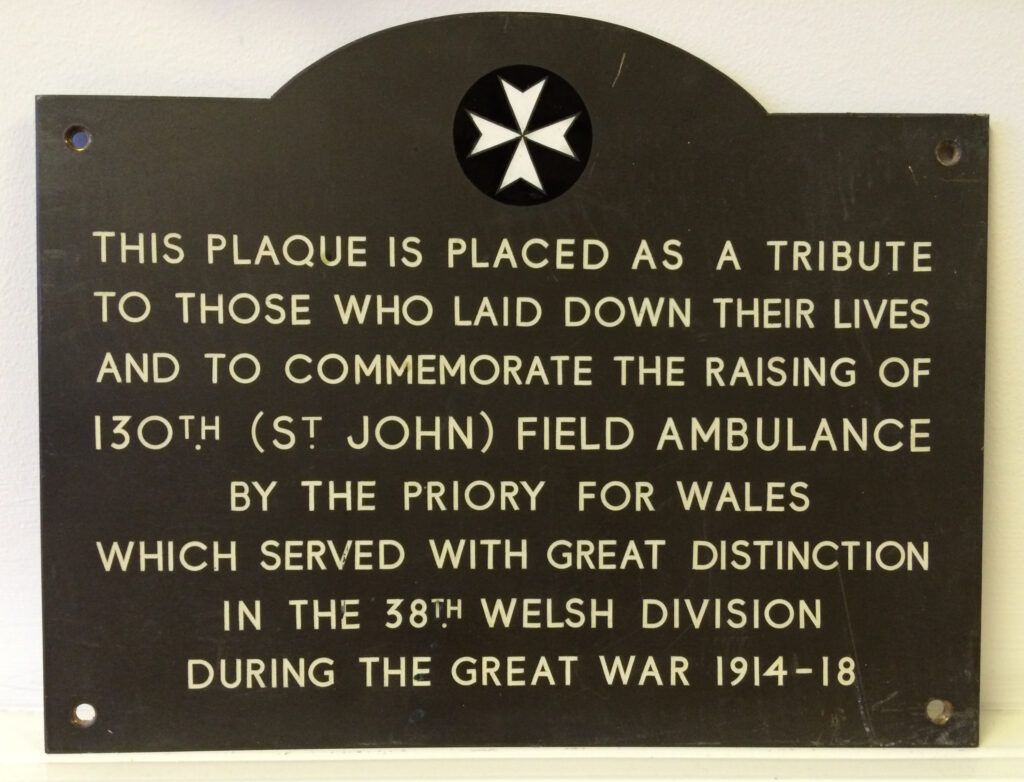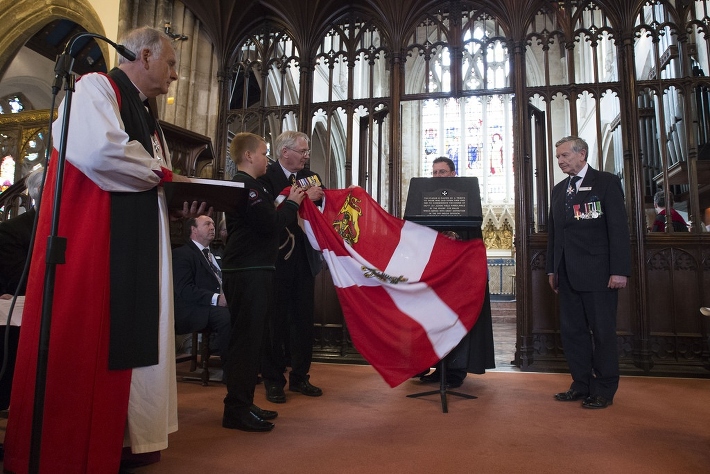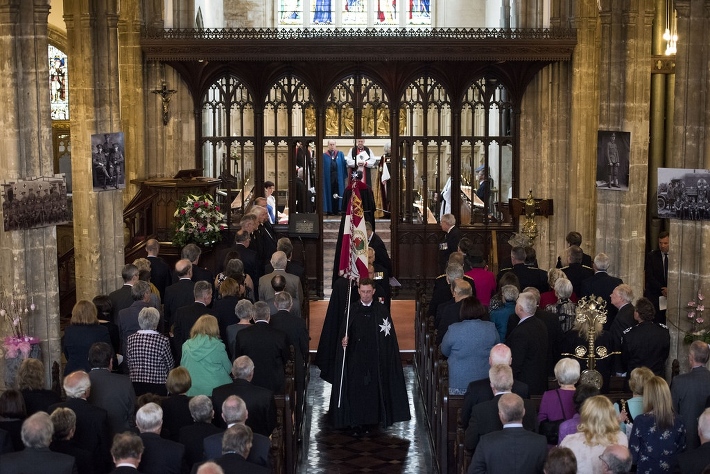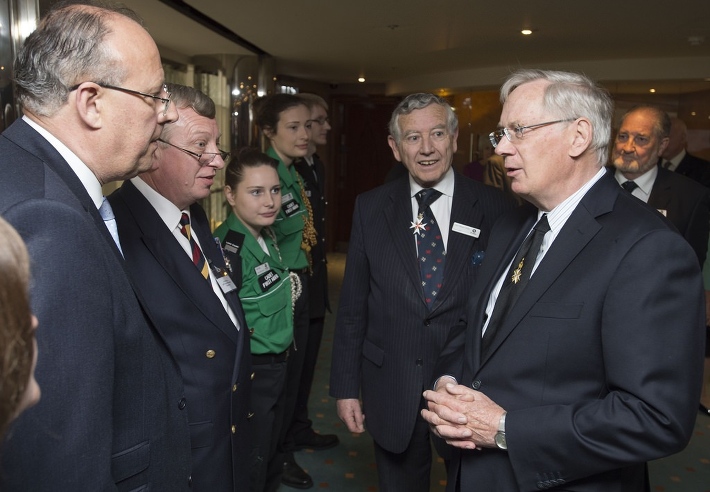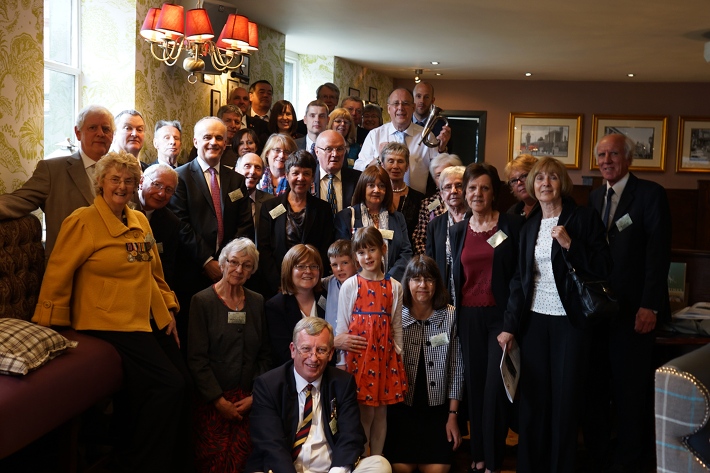 Relatives of men who served in the Unit with David (sitting centre front) and Stephen (standing right, rear holding bugle) of the research group.
What an extraordinary day we shared along with 38 relatives of 11 of the men who served in the 130th (St John) Field Ambulance, gathered with all the dignitaries for a wonderful and moving service of remembrance and the rededication of the memorial plaque. After the service we gathered for a reception in the pub next door to swap histories and pour over the photo album. The Prior for Wales, Dan Clayton Jones, came to address our group and chat with the relatives. A very memorable day for us all and a fitting tribute to the Unit and the men who served in it.